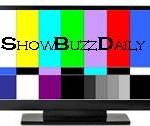 CBS is going to win this season, but not on the strength of its new series.
CBS:  The one area where CBS has been weak this season (although no weaker than anyone else) has been in launching new series, with only Elementary having any particular success.  That didn't change last night with the "preview" of GOLDEN BOY, which had an indifferent 1.8 against the weakest of competition.  It won the hour and was 0.3 higher than the most recent ratings for Vegas in that slot, but nowhere near that show's 2.5 debut in September.  CBS still easily took the night with a 3.4 for NCIS (down 0.1) and 2.9 for NCIS LA (up 0.2).
FOX:  RAISING HOPE had its final Tuesday airings of the season (its season finale will get a Thursday run) with a pair of episodes that included an extremely meta reunion of the My Name Is Earl cast, karma discussions and all.  The hour was even at 1.5/1.4.  NEW GIRL was up slightly to 2.3, and THE MINDY PROJECT, despite a highly-promoted Seth Rogen guest spot, was flat at 1.6.
ABC:  CELEBRITY WIFE SWAP had a solid start with 2.4, 2d place in its hour.  That didn't help THE TASTE, which slipped 0.2 to 1.4.  BODY OF PROOF didn't improve from last week with a 1.2.
NBC:  After a 1.3 hour of OFF THEIR ROCKERS (the 2d half-hour was down a tick from last week), GO ON, THE NEW NORMAL and SMASH were almost at the same rating, 1.1, 1.0 and 0.9 respectively, the only movement from last week being a slight uptick for New Normal.
CW:  Tenths of ratings points are going to count when CW makes its renewal decisions, so HART OF DIXIE may have done itself some good by rising a bit to 0.6.  CULT, though, found no new takers at 0.3.
Tonight marks the end of February sweeps, so it's the last night for a while with fresh programming on every network.  That means the unimpressive ratings of the last few weeks are going to seem like the good old days.
About the Author
Mitch Salem
MITCH SALEM has worked on the business side of the entertainment industry for 20 years, as a senior business affairs executive and attorney for such companies as NBC, ABC, USA, Syfy, Bravo, and BermanBraun Productions, and before that, at the NY law firm of Weil, Gotshal & Manges. During all that, he has more or less constantly been going to the movies and watching TV, and writing about both since the 1980s. His film reviews also currently appear on screened.com and the-burg.com. In addition, he is co-writer of an episode of the television series "Felicity."