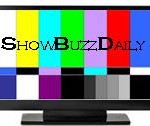 The World Series survives another year… but only with the help of football.
FOX:  There's a certain irony in the fact that WORLD SERIES GAME 4 avoided record lows (as detailed in Mitch Metcalf's Daily Ratings Report today) mainly because the late afternoon down-to-the-wire NY Giants vs. Dallas Cowboys NFL FOOTBALL game gave baseball a giant lead-in, helping baseball out (even though the Series still squandered half that lead-in).  The Fall Classic isn't done screwing around with FOX, though:  the network had scheduled this week as though the Series would go 7 games, so aside from Tuesday, its line-up is going to consist of low-rated reruns.
ABC:  As ONCE UPON A TIME has more or less set its storylines for the first part of the season, its ratings have stabilized, and last night was its 3rd consecutive ratings increase, up to 3.4.  That's about 15% off last season's pace, but still very strong in the context of dramas this season.  REVENGE has settled in about 10% lower than last season's Desperate Housewives, with last night's 2.7 down slightly from the previous week.  The show seems to be focusing its story (and Jennifer Jason Leigh is an asset dramatically as Emily's long-lost and possibly wacko mother), which may help over the next few weeks.  666 PARK AVENUE, even with a big Halloween episode, is running below last season's canceled Pan Am, and was down a bit from last week to 1.6.
CBS:  60 MINUTES was hit hard, as it is in alternate fall weeks, by FOX having the late football game, and it was down to 1.7.  THE AMAZING RACE hit a new season low of 2.4, and THE GOOD WIFE (a great episode, or it would have been if the show could dispense with its disappointing Kalinda's ex-husband storyline) was down just slightly to 1.8.  THE MENTALIST ran out of primetime last week because of football overrun, but its 1.8 was consistent with how it's been doing when CBS doesn't have the late game.
NBC:  Early football beat late football, as FOX's huge afternoon overrun (and the OK World Series rating that followed) won the night for Rupert Murdoch.  However, from 8:30PM on, as usual, NFL FOOTBALL dominated the evening.
Tonight, all the networks feature new episodes except, as noted, FOX, which is stuck with a rerun X FACTOR as replacement programming for what would have been Game 5.